Since Pig Snout's BBQ was described as a family-oriented Southern restaurant, I decided to choose colors and a typeface that would reflect an upbeat welcoming atmosphere.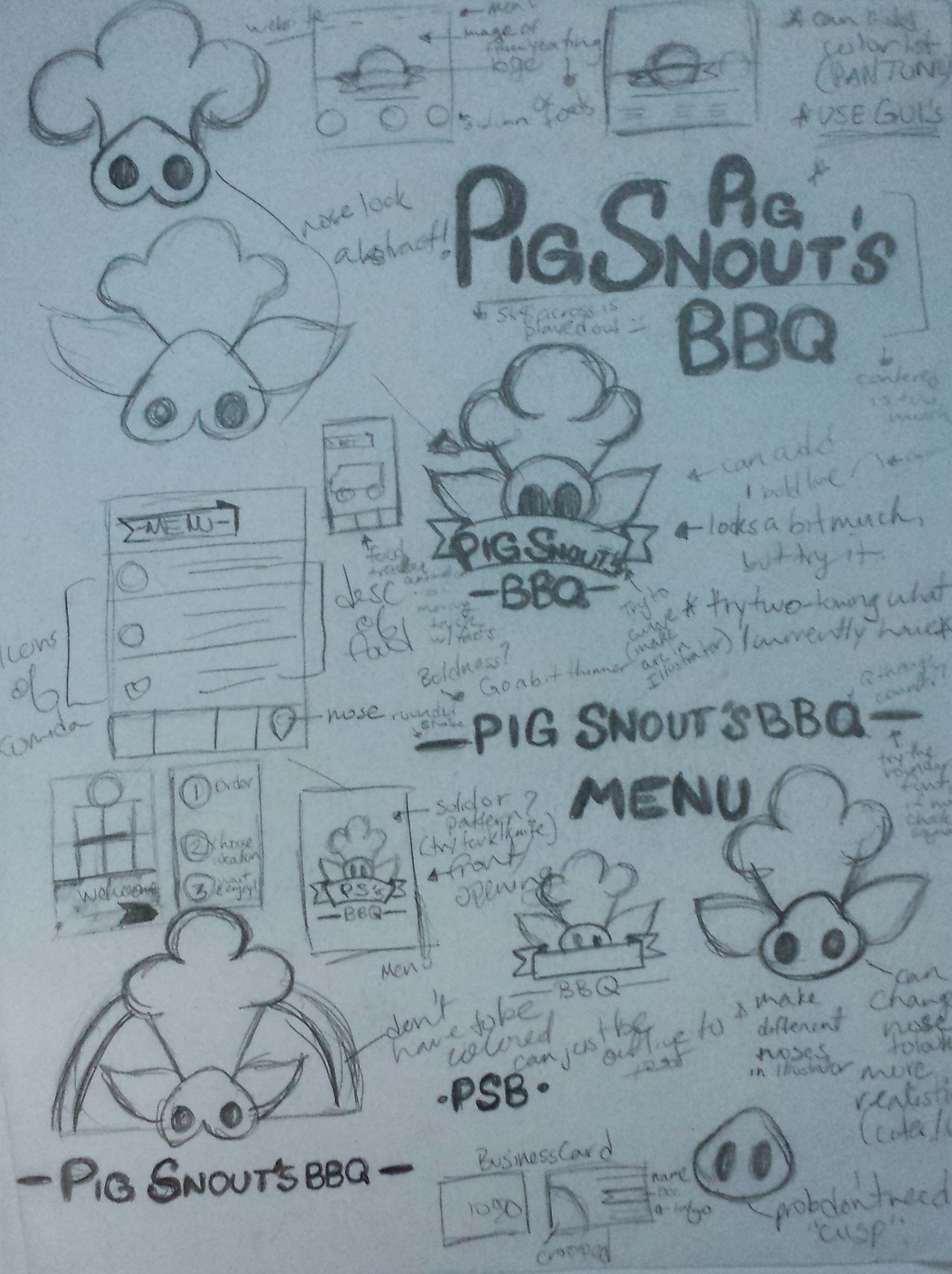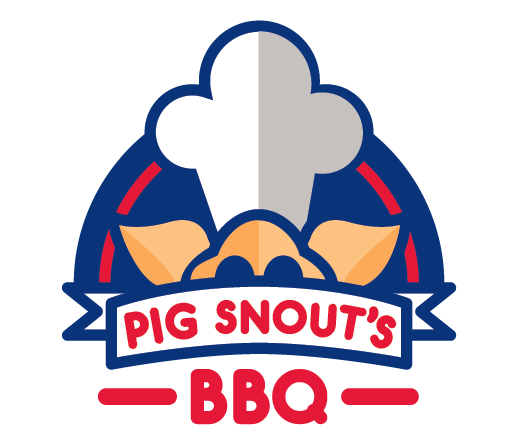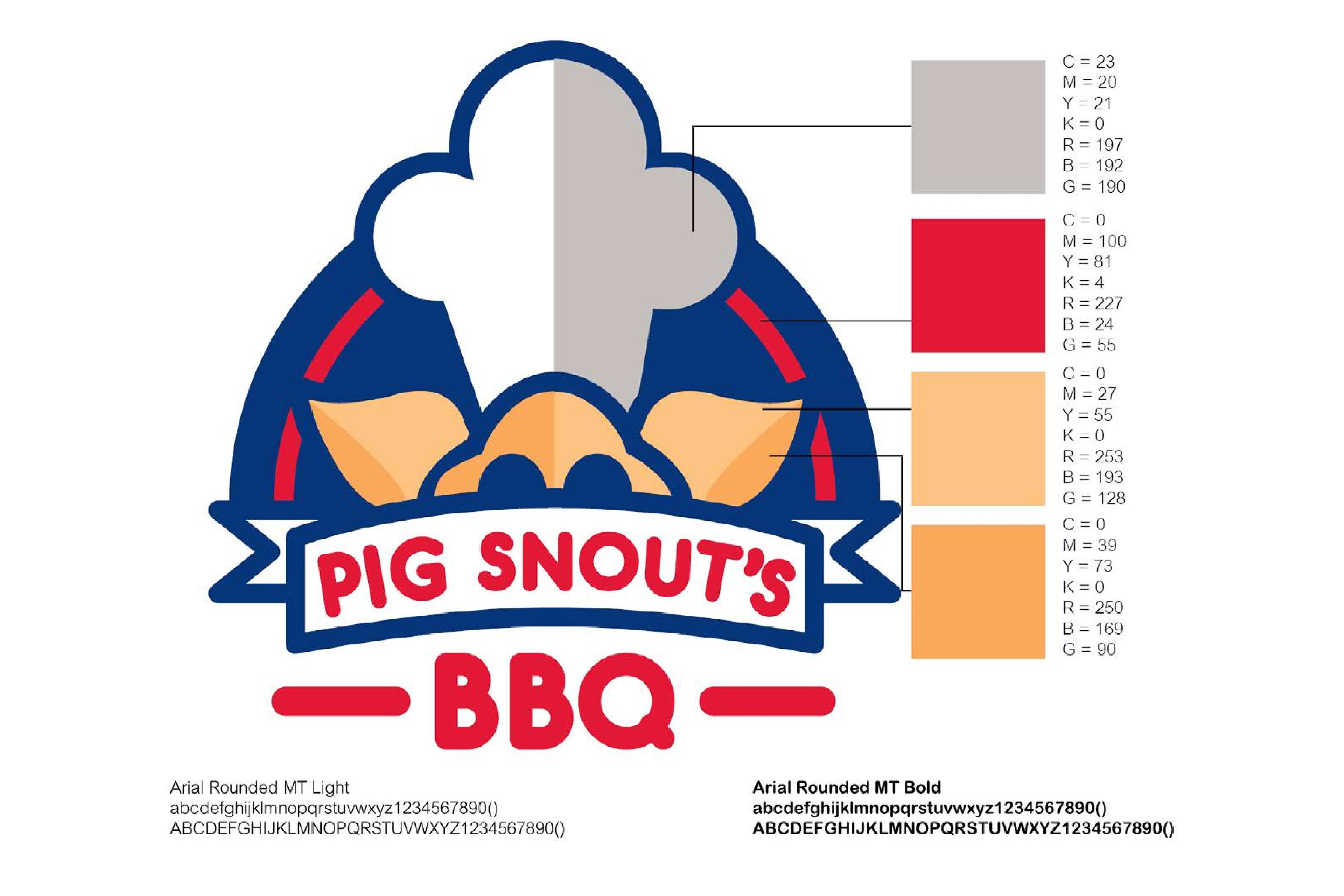 Pig Snout's promotional items (classified as "Swag") to attract consumers. Some of the items will have parts of the logo, which people should pick up right away that it is PSB, with the fun colors and shapes.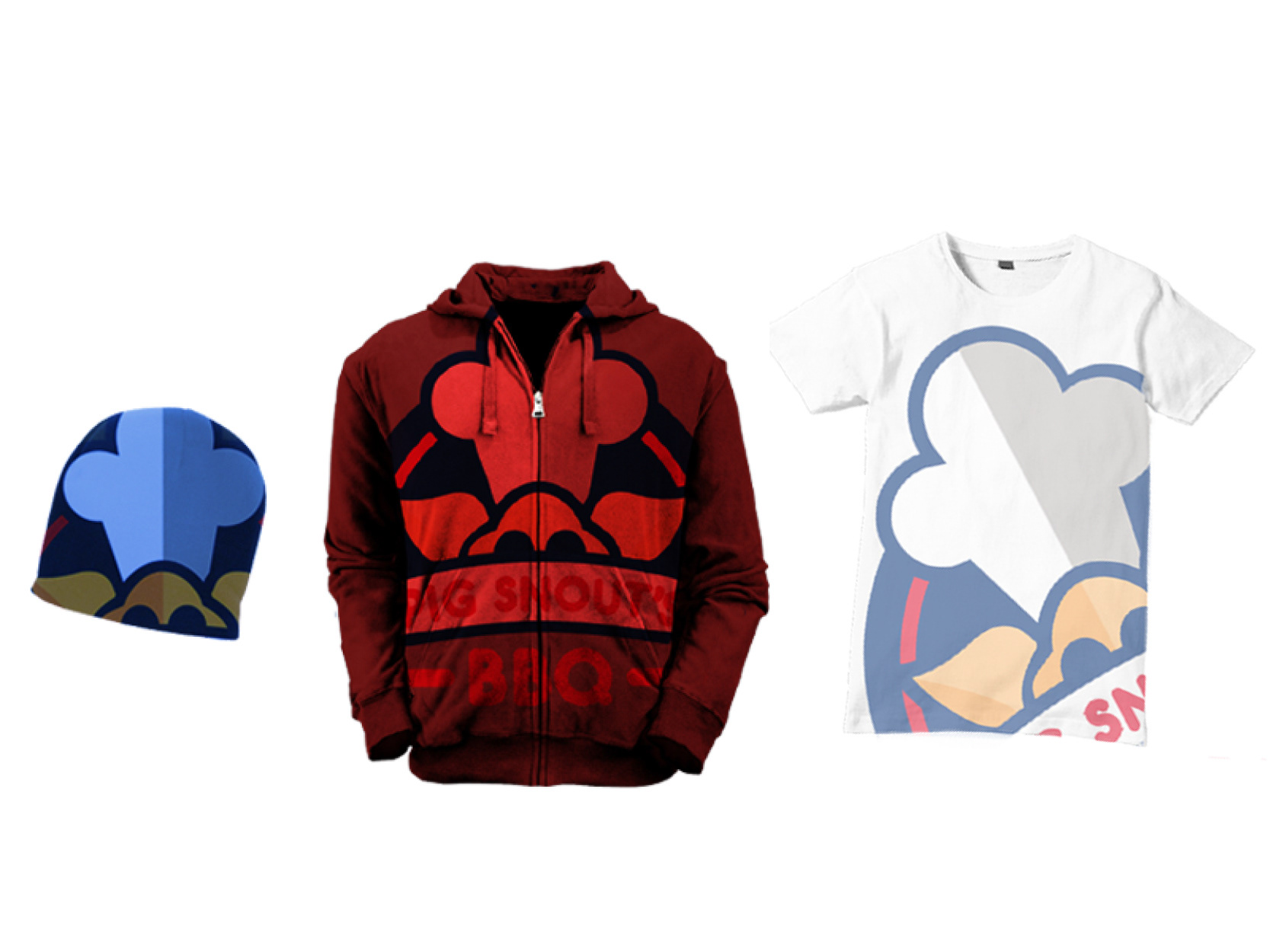 A few example frames for an iPhone mockup, which includes promotional items, along with a rewards program. The user interface shows the convenience of ordering food, along with using discounts, with information saved for future purchases.
The welcome screen shows various promotions that the restaurant would want the consumer to be aware of.
Being that the user have signed up to use the app, the slide out menu displays a number of options that can be selected. Below the menu shows a current over balance the user have with the restaurant, if they signed up for the rewards program, which can be used to purchase food or "swag". The rewards program can be used for the user, or can be shared with friends.
The order menu will have a list of specials that can be simply checked on the top right of the item​​​​​​​

For more item specifics, you can simply slide the triangle up to see prices, calorie information, add the item to the cart and checkout.