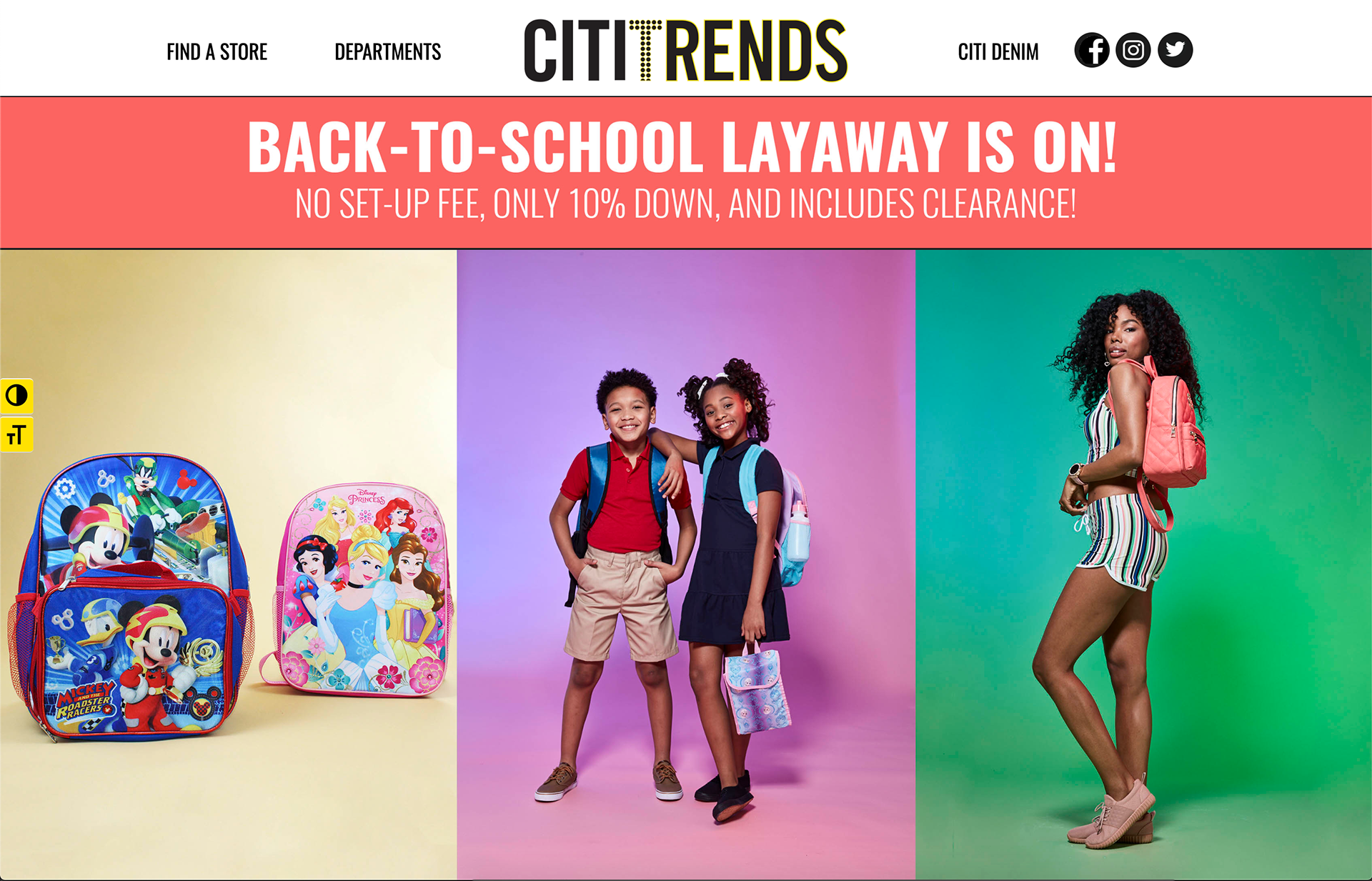 I sent a job application over to Socialfly for a Content Creator/Art Director role. I received an email from the Director of Finance to come in for an interview with the founders of the company. After interviewing with them, I was given an assessment with four tasks to complete.
With this task, I was able to design the content and theme of my choice. I decided to go with an Instagram Story for Back to School here because having a moving graphic for a store alternative that offers layaways for parents should be more of an alert compared to a static image. Their display of gradient colors for each department also help make the clothes and models more meaning than just a solid background.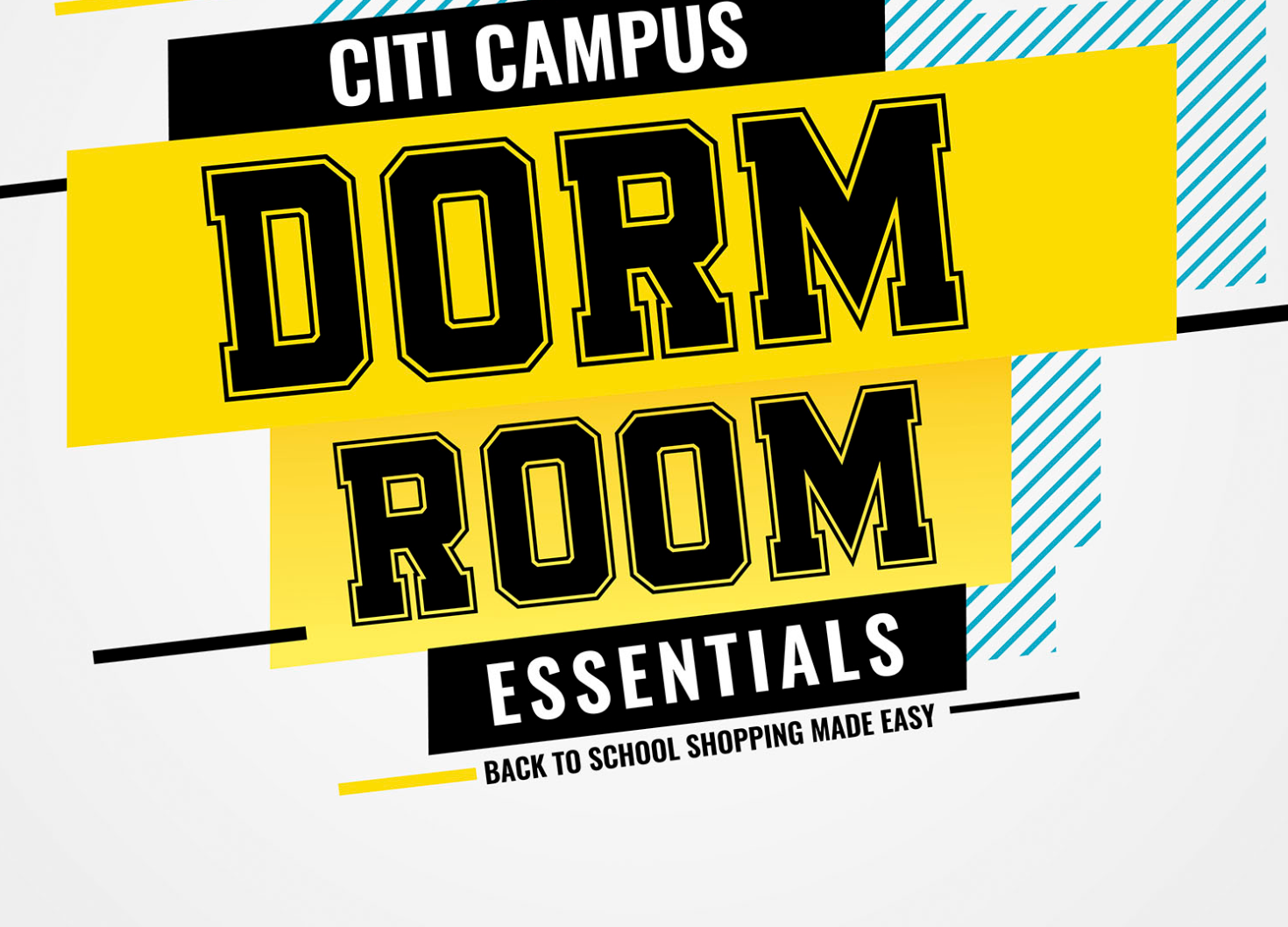 For the solution, I searched for images on the CitiTrends website for images of children. The children displayed here are wearing comfortable, fashionable clothing for school, as well as backpacks and a lunch bag. I found two selects they have posted, and incorporated a lockup for Dorm Room Essentials to create a motion graphic for Back to School.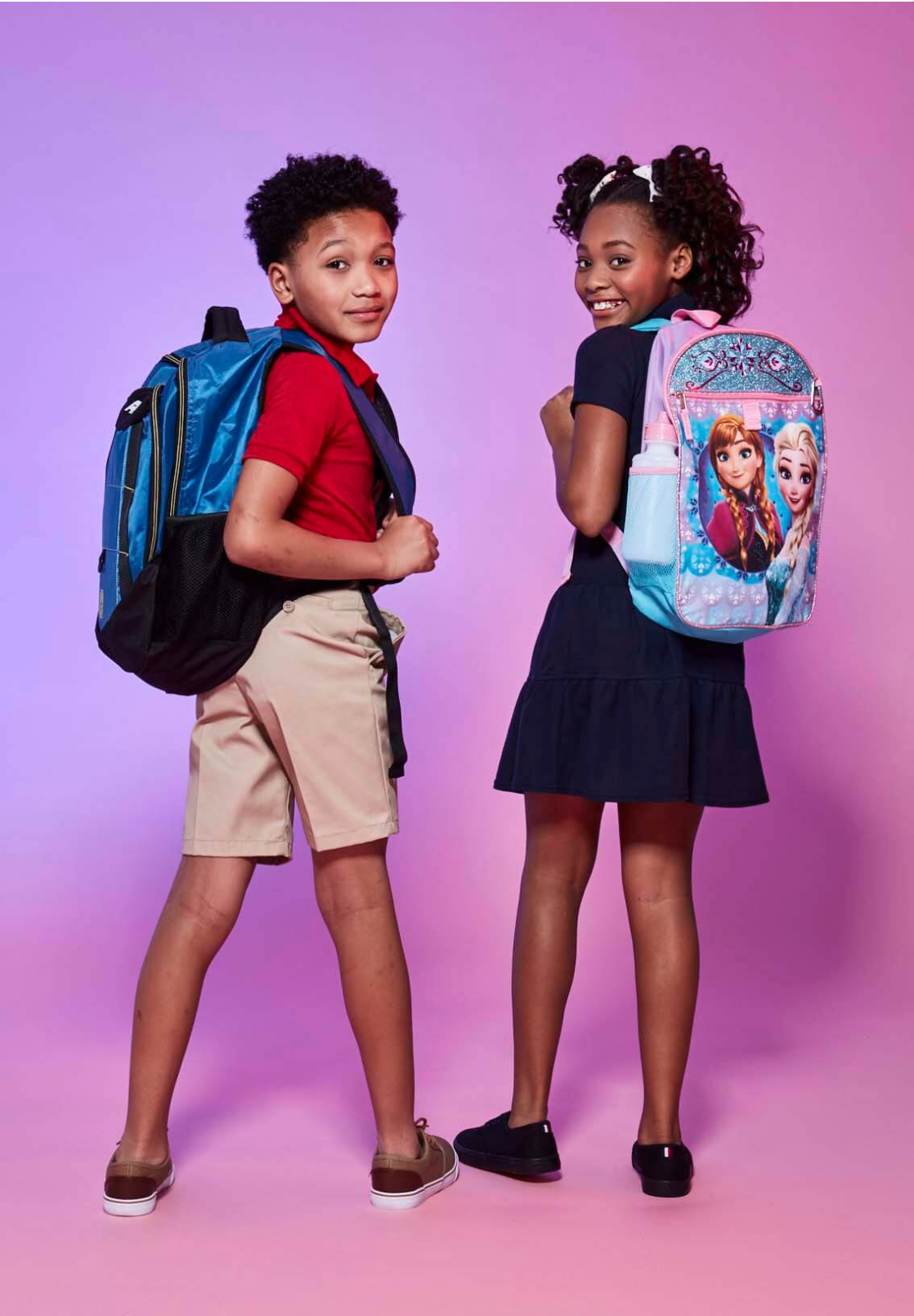 As a result, I included a couple of motion graphics to show a sense of urgency for the consumer to swipe up and find a store closest to them. Back to School comes in together in yellow, with Sale staying static, while "On Right Now" comes up in reveal, followed by a moving arrow to let the viewer know that this is a swipe-up feature.